Leading remote teams is challenging, but it doesn't mean it's more challenging than leading on-site teams. It's just different and requires different skill sets to lead successfully.
However, due to distance, the limitations it causes, and the constant technological intermediary, a remote leader needs to understand the challenges. This way, they can better prepare themselves to lead accordingly.
Challenge One: Treating all employees the same.
When you have both on-site and remote employees, you might feel closer to those you meet every single day. It requires awareness and discipline as a leader to treat remote employees as good as on-site team members.
Challenge Two: Trusting, not micromanaging.
The key to a successful remote working relationship isn't controlling and micromanaging. It's trust.
The more you trust them, the better they'd feel, which will be reflected in the work quality and positive relationships with stakeholders.
Challenge Three: Listening and asking better questions. Increase your skills in reading "between the lines" by listening and asking better questions in writing.
Most collaboration tools require written communications with occasional video chats, which require different skill sets.
Challenge Four: Optimizing technologies for better communication and collaboration. Master new team collaboration tools, even though most likely you're already familiar with popular ones like Slack, Skype, and Trello.
Be open to new tools, if they increase productivity and quality of outputs.
Challenge Five: Cultivating strong relationship. It's easier to feel close to colleagues who work in the same office. However, as a leader, you'd need to step outside your comfort zone by reaching out to remote team members in a nice, kind, and professional manner.
A strong mutual respect is the key to success in working remotely.
Challenge Six: Building a positive company culture. A company culture is reflected in both on-site and remote employees, how they behave with stakeholders, and how the management interact with them.
In other words, a company culture depends on positive relationships fostered among people. As a leader, it's your job to ensure the strong bond between remote and on-site team members is there and continues to evolve favorably.
Challenge Seven: Evaluating performance. Measure results in remote teams, not the inputs. Also, make sure that every team member is appreciated by asking them to evaluate themselves.
It may sound counter-intuitive, but self-evaluation is a good way to express the team leader's trust and confidence. People are likely, to be honest and refrain from overestimating themselves when they're asked to self-evaluate. People tend to be humble, so it's important to recognize it. Combine the self-evaluation with your evaluation to see the big picture.
In conclusion, a good leader for remote teams needs to have a heightened awareness of what's going on remotely. Be understanding and patient when listening to all team members –both on-site and remote– and make sure to be open to new ideas and technologies. Trust them well and let them evaluate themselves, as a way to express your appreciation, while at the same time combine it with your evaluation.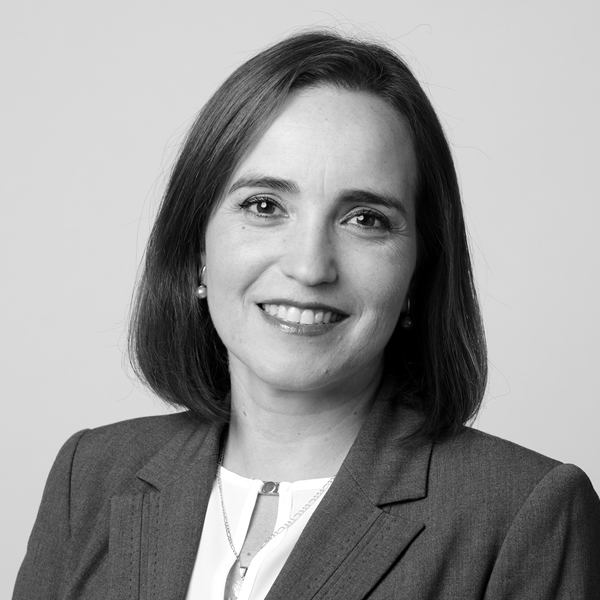 Silvia Flores serves as Managing Partner of Alder Koten and is a member of the firm's manufacturing, supply chain, and operations practice as well as the firm's maquiladora practice.
Silvia has a well-established track record for recruiting manufacturing and supply chain leaders. Her operations and engineering background provide excellent leadership counsel to clients and bring a comprehensive understanding of the competencies needed to excel in today's fast-paced and demanding supply chain.  She works proactively to build talent networks in manufacturing to quickly present targeted candidates to our clients.
Her work includes recruiting for manufacturing operations; quality and engineering; plant controller, supply and demand planning; strategic sourcing and procurement; distribution; warehouse and inventory management; and transportation and logistics.  Silvia has served clients such as Forza Steel, Frisa Industries, Nemak, Metalsa, Brembo, Akebono, Safe Cronite, SMP-Four Seasons, Paradigm Precision, Arnprior Aerospace, Applebee's, and Hub Group. Among others.
Her professional working experience includes various quality, engineering and operational excellence related positions with Vigobyte and American Standard.
Silvia earned a bachelor's degree in mechanical and industrial engineering from the Instituto Tecnologico y de Estudios Superiores de Monterrey and is certified in Demand Flow Technology. She is fluent in English and Spanish.
About Alder Koten
Alder Koten helps clients build boards that deliver value to management and to investors. Alder Koten consultants maintain close ties to outstanding leaders and potential directors, in multiple industries and geographies. These relationships support our ability to identify and evaluate exceptional candidates for every appointment.
We help shape organizations through a combination of research, executive search, cultural & leadership assessment, and other talent advisory services. The firm was founded in 2011 and currently, includes 6 partners and over 28 consultants in 4 cities. The firm's headquarters are located in Houston and it has offices in Guadalajara, Monterrey, and Mexico City with partner firms in New York, Boston, Chicago, Australia, Belgium, Brazil, Canada, Chile, China, Denmark, Finland, France, Hong Kong, Italy, Germany, Netherlands, New Zealand, Norway, Poland, Russia, Spain, Sweden, Switzerland, Turkey, and United Kingdom. We know where to find the executives you need and how to attract top talent to your organization. Our approach to executive search is based on a thorough understanding of the strategic, cultural, financial and operational issues our clients face. Our executive search engagements are targeted and focused on the specific requirements of the position including industry and functional experience, skills, competencies, cultural fit, and leadership style. Our process is rigorous. We take a disciplined and structured approach to identifying potential candidates that meet the position requirements including subject-matter, functional and regional expertise. We use our high-level professional networks, industry knowledge, and internal research resources to achieve results in every executive search engagement.