The organization-shaping firm
We maintain close ties to outstanding leaders and talent in multiple industries and geographies.
"Alder Koten has helped us recruit over 7 executive and management position in Mexico over the past year. Both the recruiting process and the results have been exceptional"

Vice President of Human Resources

Retail Sector

"A great part of our success working with Alder Koten and Brakston Grey is due to their depth of knowledge and working experience in manufacturing. They speak our language and understand our needs"

Vice President of Latin America Operations

Durable Goods Manufacturing
Geographies
The firm's headquarters are located in Houston and it has offices in Guadalajara, Monterrey, Mexico City, and New York with partner firms in Australia, Belgium, Brazil, Canada, Chile, China, Denmark, Finland, France, Hong Kong, Italy, Germany, Netherlands, New Zealand, Norway, Poland, Russia, Spain, Sweden, Switzerland, Turkey, and United Kingdom.
Global
Sectors Served
We are involved and deeply rooted in our respective industries.
If you're a non-technical C-level executive, how can you catch up with the latest technologies?
The Association of Executive Search Consultants (AESC) will host it 2019 America's Boutique and Independent Executive Search Firm Forum...

IMD International Search Group strengthens presence in Scandinavia with the new membership of Nordic Search Group, from Denmark. IMD International...

Telkes Consulting, Hungarian Partner of IMD International Search Group, hosted the autumn business conference of the organization in Budapest...

IMD International Search Group develops presence in the Asia Pacific region with a new partner office in Singapore. IMD...

IMD International Search Group is strengthening its capability in the Education / NFP Sector by welcoming a new Partner...

IMD International Search Group Partners have elected a new Board member and prolonged the mandate of 2 others at...

IMD International Search Group Partners handed out two awards during the Annual General Assembly that took place recently in...

IMD International Executive Search Group Partners gathered in Paris on April 25-27, 2019 for their Annual General Assembly. The...

We are delighted to honor Alder Koten as the key player in the Defense & Aviation Technology industry. Alder...

Executive search consultants for Alder Koten, a leading recruiting partner for US companies in Mexico continue to see strong…

AESC Members operate at the highest standard in the executive search and leadership consulting profession worldwide.

Executive Search Boutique and Independent Firms to Meet in New York City. The Association of Executive Search Consultants…
Clients
If you wish to contact us about a any of our client services you may do so by calling our main numbers or emailing us at:  [email protected]
Candidates
The best way for us to keep you on our radar is to connect with us on LinkedIn. Follow our company and join our LinkedIn Networking Group to stay up-to-date on our articles and the projects we are working on. If you wish to send us your resume please email it to:  [email protected]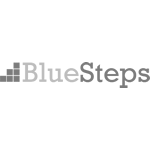 Alder Koten is a proud member of the Association of Executive Search and Leadership Consultants (AESC). The AESC is the voice of excellence for executive recruiters and leadership consultants worldwide. Learn more at www.aesc.org.
Executive candidates, increase your visibility among retained executive search firms when you use BlueSteps, a career service of the AESC. BlueSteps is designed exclusively for management-level professionals worldwide, from Director through C-suite. To learn more, visit bluesteps.com.
Offices
Houston +1 (713) 893-1630
Guadalajara +52 (33) 4170-3626
Mexico City +52 (55) 4170-3907
Monterrey +52 (81) 4170-3533