The organization-shaping firm
We maintain close ties to outstanding leaders and talent in multiple industries and geographies.
"A great part of our success working with Alder Koten and Brakston Grey is due to their depth of knowledge and working experience in manufacturing. They speak our language and understand our needs"

Vice President of Latin America Operations

Durable Goods Manufacturing

"Alder Koten has helped us recruit over 7 executive and management position in Mexico over the past year. Both the recruiting process and the results have been exceptional"

Vice President of Human Resources

Retail Sector
Geographies
The firm's headquarters are located in Houston and it has offices in Bogota, Guadalajara, Monterrey, Mexico City, and New York with partner firms in Australia, Belgium, Brazil, Canada, Chile, China, Denmark, Finland, France, Hong Kong, Italy, Germany, Netherlands, New Zealand, Norway, Poland, Russia, Spain, Sweden, Switzerland, Turkey, and United Kingdom.
Global
Sectors Served
We are involved and deeply rooted in our respective industries.
Leaders are everywhere. Good leaders are plenty. Great leaders are rare.
The Association of Executive Search Consultants (AESC) has named Alder Koten's Jose Ruiz to the America's Council. AESC Members…

Alder Koten is pleased to announce that, our client, Farmacias Benavides appointed Macedonio Garza would be its new CEO....

The National Association of Corporate Directors (NACD) recently recognized Jose J. Ruiz as an NACD Board Leadership Fellow. NACD Fellows, who earn NACD Fellowship—The Gold Standard Director Credential®— stand within the highest...

Alder Koten executive search was named on Forbes 2017 lists of America's Best Recruitment Firms this week. The executive...

The Association of Executive Search Consultants will hold their annual conference in New York City on March 29 +...

Jack will collaborate in executive search work focused on board members, CEOs, and senior-level executives. He will also participate...

One search firm with a front row seat to both the energy sector and its impact on talent...

Alder Koten announces today that they will hold a workshop in Houston: Strategy Deployment and Lasting Change: How to...

The addition of the OCE Consulting team enhances Alder Koten's capability to help shape organizations and deploy cultures that...

Alder Koten, the consulting firm that helps shape organizations through a combination of research, executive search, cultural & leadership...

Alder Koten, the consulting firm that helps shape organizations through a combination of research, executive search, cultural & leadership...
Clients
If you wish to contact us about a any of our client services you may do so by calling our main numbers or emailing us at:  clients@alderkoten.com
Candidates
The best way for us to keep you on our radar is to connect with us on LinkedIn. Follow our company and join our LinkedIn Networking Group to stay up-to-date on our articles and the projects we are working on. If you wish to send us your resume please email it to:  candidates@alderkoten.com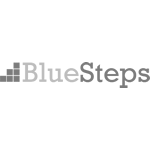 Alder Koten is a proud member of the Association of Executive Search and Leadership Consultants (AESC). The AESC is the voice of excellence for executive recruiters and leadership consultants worldwide. Learn more at www.aesc.org.
Executive candidates, increase your visibility among retained executive search firms when you use BlueSteps, a career service of the AESC. BlueSteps is designed exclusively for management-level professionals worldwide, from Director through C-suite. To learn more, visit bluesteps.com.
Offices
Bogota +57 1382-6744
Dallas +1 (214) 556-3860
Guadalajara +52 (33) 4170-3626
Houston +1 (713) 893-1630
Mexico City +52 (55) 4170-3907
Monterrey +52 (81) 4170-3533
New York City +1 (212) 671-1193
Our switchboard can also be reached via Skype using the following IDs:
English: alderkoten
Spanish: alderkoten.esp