The world is constantly changing. To progress, you must learn the latest technologies. There's no way around it. Of course, the depth of the knowledge required differs from person to person, depending on your job.
If you're a non-technical C-level executive, how can you catch up with the latest technologies?
First things first, understand why you need to understand.
Machine learning, AI (artificial intelligence), data analytics, and data science have changed how businesses perform and make profits. If you're unfamiliar with what they are, make it your priority to understand them, at least their definitions and their examples.
In the next few years, it's predicted that all types of business would rely on data analytics and data science to make the best decisions. And machine learning and AI would dominate how the businesses are executed in the future, which may reduce human employees. That's the future of technologies in business. Recognize it early, today.
Second, understand your learning style.
It's important to optimize your learning, so you can retain more knowledge quickly. Do you learn better by reading? Watching videos or using visuals? Writing notes down? While running on the treadmill? Most people learn technologies well when they're using them.
Thus, whatever your primary learning style is, make sure to be hands-on when it comes to learning a new gadget or application.
Third, understand the current landscape of technological advancement.
In your business, recognize the latest technologies that would be a game changer. While the list could be quite long, you'd need to be able to describe what they are and what their functions are in the company.
For instance, if you're in the finance industry, blockchain-based tools would be greatly helpful in eliminating frauds. If you're in the fashion industry, AI robots are now substituting human employees from creating patterns, cutting the fabric, sewing, and ironing the final clothes. Low-paid sweatshop workers might not even be needed anymore in a few more years.
Fourth, understand the most urgent things to learn about a certain technology.
Depending on the industry of your business, you'd need to be able to actually operate several tools that are handy and easy to operate. For instance, if you're in the retail industry, learn how to operate a price scanner and a cashier register.
They may sound trivial, but without some knowledge of how they operate, you wouldn't be able to use them. Be humble enough to find out by start reading the user's manuals, if available. You'd be surprised to know what operating them isn't as easy as it looks. By operating them, you'll have a clearer picture of how the data are collected and sent away to the analytics software for further actions.
Fifth, find the best mentor.
Appoint a mentor so you can ask about the details of the tools you're learning. Sometimes, small things aren't that small after all. There are basic, intermediate, and advanced features in every tool, so most likely you'd be able to figure out the basic ones, but not the advanced ones. A mentor is a good source of information on things that you can't figure out by yourself.
Sixth, stay humble and learn every single day.
Stay humble and hungry to learn new things every single day. If you're humble enough to learn from your employees, they will respect you more. You'll be seen as a leader who can walk the talk. After all, being a leader is being a facilitator, not being someone who bosses around with their nose in the air.
At last, everyone in the company needs to learn about new technologies related to their business and industry. Stay relevant by keeping yourself updated on the latest technologies and how you can implement them in your business. Those who don't join the new technology bandwagon are prone to be left behind.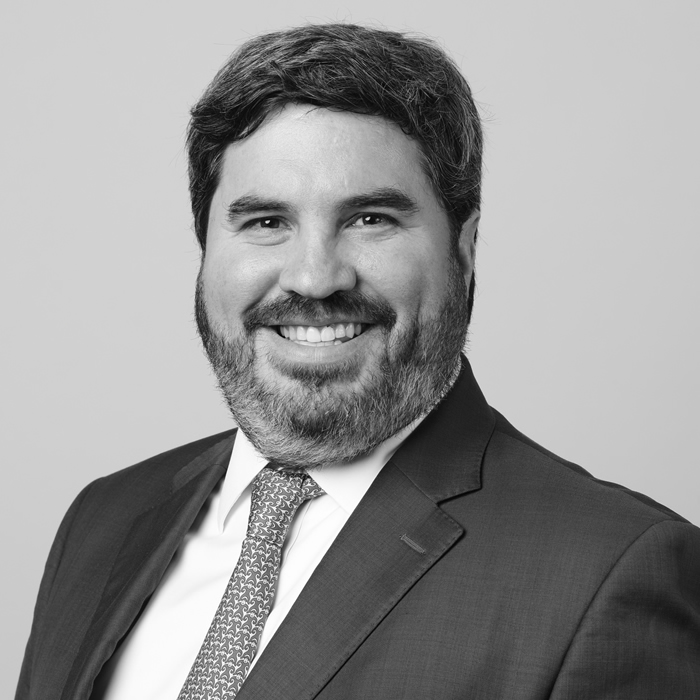 Jorge Davalos serves as a Managing Partner in Alder Koten in Houston.
Jorge's work focuses on helping clients acquire, develop and transition leadership talent through a combination of research, executive search, cultural & leadership assessment, and other talent advisory services.
Prior to joining Alder Koten, Jorge worked in the UK, Mexico, US and Spain. He has performed work mainly in the US and Mexico. His experience in manufacturing and operations includes working for clients such as Metalsa, Global Safety Textiles (airbags), Greenbriar (Gunderson GIMSA), Novocast, Novalink (near shore manufacturing), Ruhrpumpen, HP Pelzer, Newpek, NPS Dover, Torrey, Whirlpool, SMP Automotive, Zanini, VCST industrial products, and Kia Motors. Among others.
His professional experience also includes various leadership positions in strategy and business consulting with Amrop, Deloitte, Vision Consulting / Business Design Associates.
Jorge's work in strategy and business design brings experience that supports acquiring supply chain and operations talent that has cross-functional experience in product innovation; customer-facing functions; broader P&L responsibility; knowledge of current automation and systems technologies; multi-industry or channel backgrounds; and a balance of vision, and result focused execution.
He holds a bachelor's degree in economics from the Instituto Tecnologico y de Estudios Superiores de Monterrey. He holds a Global Masters in Business Administration from IESE Business School. Jorge is a British and Mexican Citizen. He is fluent in English and Spanish
About Alder Koten
Alder Koten helps  shape organizations through a combination of research, executive search, cultural & leadership assessment, and other talent advisory services. The firm was founded in 2011 and currently, includes 6 partners and over 28 consultants in 4 cities. The firm's headquarters are located in Houston and it has offices in Guadalajara, Monterrey, and Mexico City with partner firms in New York, Boston, Chicago, Australia, Belgium, Brazil, Canada, Chile, China, Denmark, Finland, France, Hong Kong, Italy, Germany, Netherlands, New Zealand, Norway, Poland, Russia, Spain, Sweden, Switzerland, Turkey, and United Kingdom. We know where to find the executives you need and how to attract top talent to your organization. Our approach to executive search is based on a thorough understanding of the strategic, cultural, financial and operational issues our clients face. Our executive search engagements are targeted and focused on the specific requirements of the position including industry and functional experience, skills, competencies, cultural fit, and leadership style. Our process is rigorous. We take a disciplined and structured approach to identifying potential candidates that meet the position requirements including subject-matter, functional and regional expertise. We use our high-level professional networks, industry knowledge, and internal research resources to achieve results in every executive search engagement.