How to Select the Most Suitable Board of Directors
A company's success depends on both the Management and Board of Directors. Having a list of criteria would be helpful when selecting those special individuals with strong leadership skills. It would serve as the reference to guide the selection process.
In this article, we'll discuss what those 11 criteria are and where you can find them. The board should include a diverse group of individuals with these criteria, and one person might have multiple criteria.
1. Strategic thinkers
Ideally, all board members are strategic thinkers, because each of them would need to be able to deliver ideas and solutions of strategic level. They should be able to express their strategic thinking to push the company forward.
2. Thought leadership experience
At least a few of the board members have thought leadership experience. By "thought leadership," it refers to a leader's ability to express unique and groundbreaking ideas related to the expertise and, more importantly, the company's industry.
3. Industry leaders
Being an industry leader is similar to being a thought leader. However, it's more technical than on big-thinking level. Ideally, at least a few board members are of this status in the industry.
4. Capital rising experiences
At least, one board member should have this expertise, as it would translate into better cashflow and longevity. Those who are or have worked with angel investors or venture capitalists are ideal candidates.
5. Creative problem solvers and troubleshooters
At least several board members are strategic, tactical, and technical problem solvers and troubleshooters. They're invaluable when problems occur, so the company doesn't need to rely on outside consultants to survive.
6. Skeptics and challengers
The skeptics challenge the status quo. They might not be the most pleasant people to be around, but their role is crucial in ensuring the company progresses, and new ideas are brought in.
7. Strong sales
Sales is the bloodline of the company. At least one or two board members have strong sales-related skills and experiences. Ideally, all board members have some selling skills so that the company can grow from the start.
8. Natural marketers and lead generators
Sales leads should be generated on a daily basis and it takes certain skills to be able to do so. With the latest marketing analytics tools, marketers can find leads much more quickly. Ideally, at least one of the board members has such skills.
9. Finance experience
Ideally, at least one board member has finance experience. This way, the company can leverage assets and debts to scale the business and better manage cashflow.
10. Diverse backgrounds
Be open to diversity. A strong board comprises of individuals with various backgrounds, such as age, sex, education, professional credentials, and affiliations. This would allow various perspectives that only a diverse group can provide.
11. Commitment and integrity
All board members must be committed and have the highest integrity. Make sure to do background and professional checks before hiring them.
Now, where can you find those 10 or 15 individuals of those criteria? You can start with professional service providers (lawyers, financiers, brokers, etc.), clients with past positive experiences with the company, and industry associations related to certain technical expertise.
At last, while it may be tempting to hire family members, it's not recommended. It's preferred to hire professionals and leaders in the field who know what they're doing than inexperienced family members who may only be a liability to the company. Choose your board members well.
Fel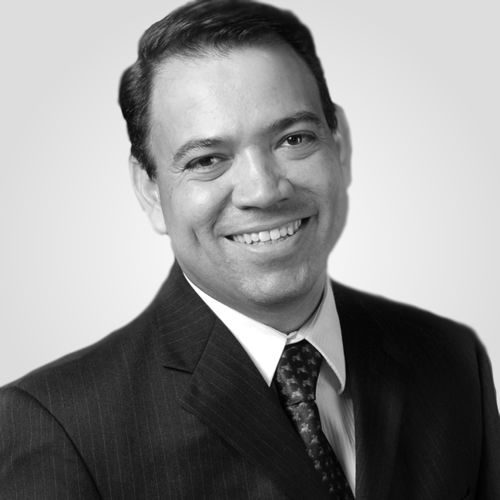 ipe Llaguno is the Managing Partner of Alder Koten's office in Monterrey, Nuevo Leon, Mexico and also manages the firm's practice for family owned businesses.
Felipe's work focuses on helping clients acquire, develop and transition leadership talent through a combination of research, executive search, cultural & leadership assessment, and other talent advisory services.
Prior to joining Alder Koten, Felipe was a partner with Amrop in Monterrey, Nuevo Leon, Mexico. He has performed work in multiple industries serving clients such as Home Depot, Amway, Grupo Senda, Grupo Industrial Saltillo, and FEMSA, among others.
His professional experience also includes various executive positions in Commercial and Corporate Banking with Confia-Citibank, Banorte and Banca Afirme. Felipe is also Member of the Board of 'Fundacion Tarahumara Jose A. Llaguno ABP'.
Felipe earned a bachelor´s degree in Business Administration from the Instituto Technologico y de Estudios Superiores de Monterrey and is fluent in English and Spanish.
About Alder Koten
Alder Koten helps clients build boards that deliver value to management and to investors. Alder Koten consultants maintain close ties to outstanding leaders and potential directors, in multiple industries and geographies. These relationships support our ability to identify and evaluate exceptional candidates for every appointment.
We help shape organizations through a combination of research, executive search, cultural & leadership assessment, and other talent advisory services. The firm was founded in 2011 and currently, includes 6 partners and over 28 consultants in 4 cities. The firm's headquarters are located in Houston and it has offices in Guadalajara, Monterrey, and Mexico City with partner firms in New York, Boston, Chicago, Australia, Belgium, Brazil, Canada, Chile, China, Denmark, Finland, France, Hong Kong, Italy, Germany, Netherlands, New Zealand, Norway, Poland, Russia, Spain, Sweden, Switzerland, Turkey, and United Kingdom. We know where to find the executives you need and how to attract top talent to your organization. Our approach to executive search is based on a thorough understanding of the strategic, cultural, financial and operational issues our clients face. Our executive search engagements are targeted and focused on the specific requirements of the position including industry and functional experience, skills, competencies, cultural fit, and leadership style. Our process is rigorous. We take a disciplined and structured approach to identifying potential candidates that meet the position requirements including subject-matter, functional and regional expertise. We use our high-level professional networks, industry knowledge, and internal research resources to achieve results in every executive search engagement.