What Shared Leadership is and How It Can Make Your Organization Better
Due to the increasingly complex business world, many growing organizations introduce shared leadership. The philosophy of shared leadership lies in optimizing human capital to provide the best possible solution to various issues surrounding the organization. To be successful, shared leadership requires several conditions, which must be met.
Shared leadership allows co-leaders to combine and complement their strengths in technical and soft skills, as well as allowing them to work on their weaknesses by learning from each other. For instance, in a technology company, co-leadership would greatly assist in both the technology side and the business side. This would allow the company to prioritize both the research and development of the products and the profit-making abilities.
In an organization that's run 24 hours non-stop, for example, co-leadership is urgently needed, so leadership is always available. In an emergency where a strong and effective leadership is necessary, a co-leader would be able to provide direction without having to wait while critical hours pass. This way, stakeholders would feel more secure and team members can focus on tasks at hand knowing someone is reachable at any time during the day or night.
According to Marshall Goldsmith in his article "Sharing Leadership to Maximize Talent" in Harvard Business Review (Ref: https://hbr.org/2010/05/sharing-leadership-to-maximize), there are seven important things to be aware of.
1. Encourage the most qualified individuals by giving them the opportunity to lead.
It should be done with much care, as unnecessary rivalries among the more qualified individuals could create unnecessary friction that can harm teamwork.
2. The decision-making capacity must be well defined.
Clarity and transparency provide the necessary foundation for decision-making activities. This being said, boundaries of each co-leader must be defined to ensure good collaboration between them.
3. Make team members feel encouraged to take initiatives.
This would require co-leaders to work together in creating a safe environment for team members to speak up, give feedback, and provide suggestions without being asked. Problems can be detected early this way.
4. The more qualified an individual, the more autonomy will be provided.
Such autonomy must be based on track record and experiences either within or outside the organization, which is especially necessary for high-level leadership.
5. Decisions should not be second guessed.
Create a culture where decisions made shouldn't be second guessed by team members, as co-leadership may create some confusion if the individuals sharing the leadership have different opinions on various issues and create unnecessary anxiety among members.
6. Co-leaders should consider themselves facilitators and mentors instead of managers.
The best leaders serve, not give orders. In co-leadership, the leading individuals are "servers," thus they facilitate team members together with mutual understanding. They do need to manage as well, but the managing roles can be created for individual technical managers who are the most qualified.
7. Follow-up reviews and evaluations are highly encouraged.
To ensure that co-leaders are on the same page on various issues, it is important to give reviews and evaluations periodically. Encourage team members to give feedback and provide suggestions at any time so that transparency can be upheld.
At last, shared leadership could be what your organization needs to survive in a complex and ever-changing business world. Whenever a leader can no longer handle the workload optimally, or the organization grows too rapidly that more brains are required, it is time to seriously consider shared leadership.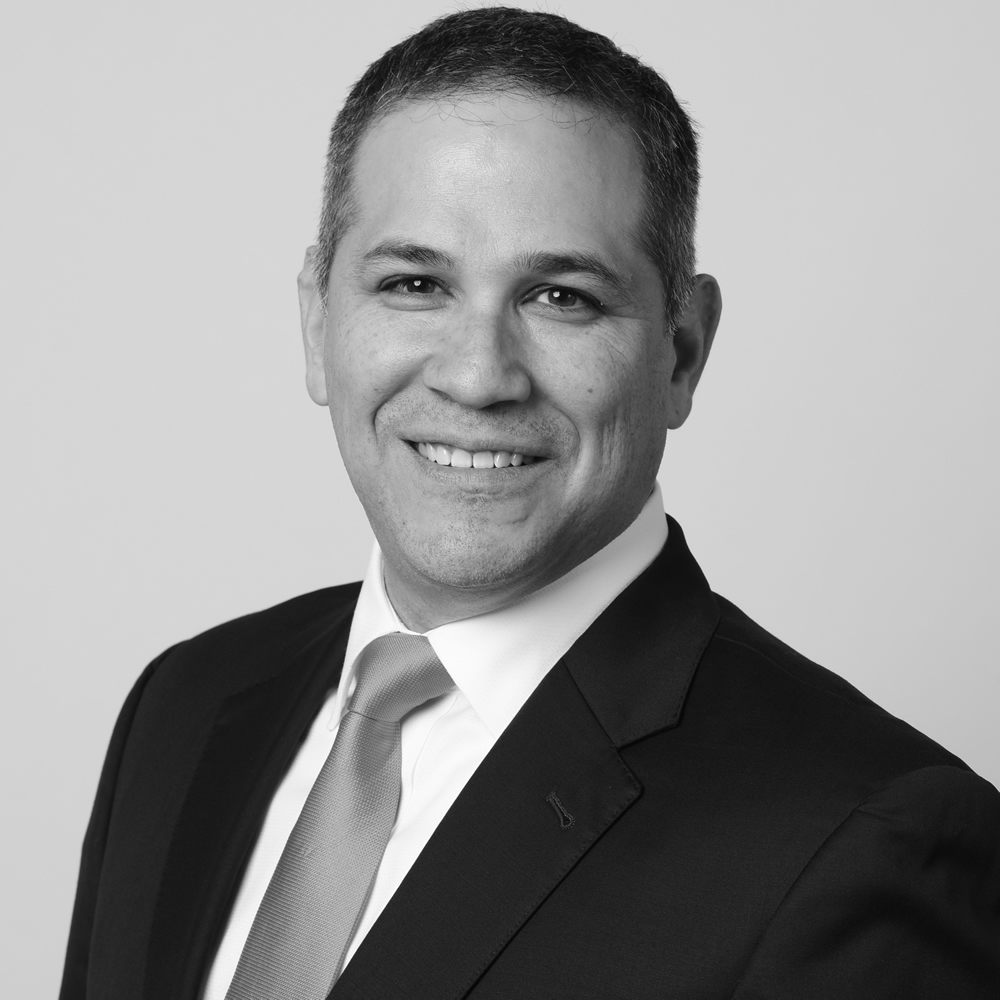 Jose Ruiz serves as Alder Koten's Chief Executive Officer providing vision, strategic direction and the roadmap for the firm's future. He is also involved in executive search work focused on board members, CEOs and senior-level executives; and consulting engagements related to leadership and organizational effectiveness helping clients create thriving cultures. An important part of his time is spent on research work focused on organizational effectiveness centered on leadership and culture. Prior to joining Alder Koten, Jose was a Principal with Heidrick & Struggles' Global Industrial Practice based in Houston, TX and Monterrey, Mexico. His professional experience also includes leadership positions in engineering and operations management for manufacturing organizations in the US and Mexico. This experience includes serving as vice president and general manager at Holley Performance Products. Jose is a bi-weekly contributor at Forbes.com.mx writing about executive leadership and career development. Jose holds a master's degree in organizational leadership from Gonzaga University and a bachelor's degree in mechanical and electrical engineering from the Instituto Technologico y de Estudios Superiores de Monterrey. He is fluent in English and Spanish.
About Alder Koten
The firm was founded in 2011 and currently, includes 6 partners and over 28 consultants in 4 cities. The firm's headquarters are located in Houston and it has offices in Guadalajara, Monterrey, and Mexico City with partner firms in New York, Boston, Chicago, Australia, Belgium, Brazil, Canada, Chile, China, Denmark, Finland, France, Hong Kong, Italy, Germany, Netherlands, New Zealand, Norway, Poland, Russia, Spain, Sweden, Switzerland, Turkey, and United Kingdom. We know where to find the executives you need and how to attract top talent to your organization. Our approach to executive search is based on a thorough understanding of the strategic, cultural, financial and operational issues our clients face. Our executive search engagements are targeted and focused on the specific requirements of the position including industry and functional experience, skills, competencies, cultural fit, and leadership style. Our process is rigorous. We take a disciplined and structured approach to identifying potential candidates that meet the position requirements including subject-matter, functional and regional expertise. We use our high-level professional networks, industry knowledge, and internal research resources to achieve results in every executive search engagement.
About the AESC
About The Association of Executive Search and Leadership Consultants (AESC)
Since 1959, the Association of Executive Search and Leadership Consultants (AESC) has set the quality standard for the executive search and leadership consulting profession. Its members are the leaders in executive talent and leadership advisory solutions. AESC Members, ranging in size from large global executive search and leadership consulting firms and networks to regional and boutique firms, represent 16,000+ trusted professionals spanning 1450+ offices in 70+ countries. Members leverage their access and expertise to find, place and develop more than 100,000 executives each year in board and C-level positions for the world's leading organizations of all types and sizes. AESC facilitates diverse and innovative thinking in global leadership. World-class executive search and leadership consulting firms join AESC to demonstrate their deep commitment to the quality standard AESC represents and to shape the future of the profession. Business leaders worldwide retain AESC members as trusted advisors to minimize risk and gain competitive advantage in their industries. AESC Members are there to serve them with best-in-class solutions and service. And AESC is here to serve our members with a best-in-class association.
The image cannot be loaded