In the recent years, AI (artificial intelligence) has been disrupting the human civilization with new technologies. Automation and robotics have started to enter the mainstream. While their existence helps in heightening our quality of life, many people begin to worry about whether their jobs will be threatened in the future.
In retail stores, for instance, more self-checkout machines have been installed, allowing store owners to hire fewer human cashiers. In modern high-volume warehouses, robots have substituted human workers. On farms, automated machines have been used to harvest vegetables and fruits instead of migrant workers.
However, instead of getting anxious about whether automated machines and robots would eventually replace humans, it's better to be informed about how the future of the workforce would look like, which positions are likely to be replaced, and which skills will stay or grow. Also, as a leader what should you do to prepare your team members transitioning into this automation age?
According to McKinsey's report titled "Skill Shifts: Automation and the Future of the Workforce," there are five groups of skills:
Physical and manual skills
Basic cognitive skills
Higher cognitive skills
Social and emotional skills
Technological skills
In 2030, jobs with higher cognitive skills are likely to increase by 9 percent, social and emotional skills 26 percent, and technological skills 60 percent. While AI and automation will likely kill jobs that require physical and manual skills and low-cognitive skills, many new positions will be created to run the automated and robotic technologies.
Examples of declined jobs:
– Requiring repetitive motion
– Requiring quantitative calculations
– Requiring detailed precision
– Requiring data entry
– Requiring speed and accuracy
Examples of staying and growing jobs:
– Requiring emotions
– Requiring empathy
– Requiring human interactions
– Requiring higher cognitive thinking
– Requiring artistic expression
– Requiring psychological understanding
– Requiring technological skills from basic to advanced levels
– Requiring data analysis
– Requiring in-depth research
– Requiring engineering
As a leader, depending on the industry you work in, it's wise to introduce automation and AI usage to team members gradually. Prepare them psychologically and emotionally with the understanding that new technologies need to be introduced and used in the business to facilitate productivity and increase overall performance.
Train them how to use these technologies correctly, so they can see the functionalities well and appreciate them instead of feeling threatened. If the company needs to install technologies that reduce the number of employees, encourage them to learn new skills that would help with their job search in the future. Use the above lists as guidelines.
Transitioning from analog and manual to automation and AI technologies require a leader to recognize the team members' reservations so he or she can provide logical answers that are both soothing and comforting. Overall, automation and AI technologies are intended to make our lives better, easier, faster, and more accurate.
Remind your team members that it's an unprecedented opportunity to improve their overall skills, particularly about higher cognitive, social, emotional, and technological skills. Robots and AI are our helpers, not our enemies.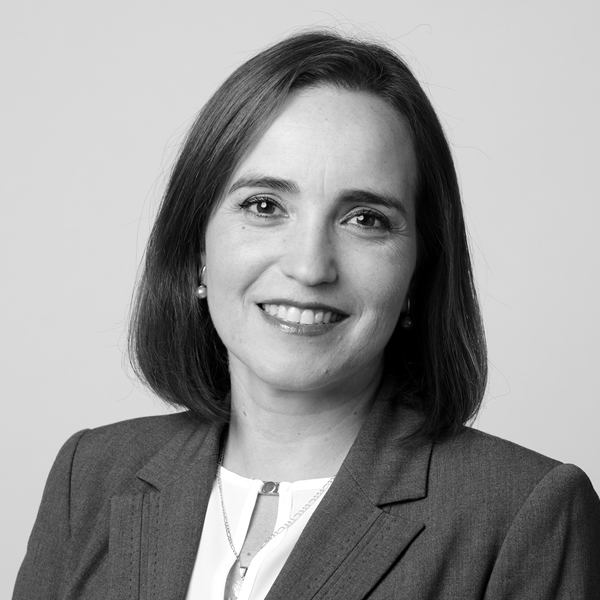 Silvia Flores serves as Managing Partner of Alder Koten and is a member of the firm's manufacturing, supply chain, and operations practice as well as the firm's maquiladora practice.
Silvia has a well-established track record for recruiting manufacturing and supply chain leaders. Her operations and engineering background provide excellent leadership counsel to clients and bring a comprehensive understanding of the competencies needed to excel in today's fast-paced and demanding supply chain.  She works proactively to build talent networks in manufacturing to quickly present targeted candidates to our clients.
Her work includes recruiting for manufacturing operations; quality and engineering; plant controller, supply and demand planning; strategic sourcing and procurement; distribution; warehouse and inventory management; and transportation and logistics.  Silvia has served clients such as Forza Steel, Frisa Industries, Nemak, Metalsa, Brembo, Akebono, Safe Cronite, SMP-Four Seasons, Paradigm Precision, Arnprior Aerospace, Applebee's, and Hub Group. Among others.
Her professional working experience includes various quality, engineering and operational excellence related positions with Vigobyte and American Standard.
Silvia earned a bachelor's degree in mechanical and industrial engineering from the Instituto Tecnologico y de Estudios Superiores de Monterrey and is certified in Demand Flow Technology. She is fluent in English and Spanish.
About Alder Koten
Alder Koten helps clients build boards that deliver value to management and to investors. Alder Koten consultants maintain close ties to outstanding leaders and potential directors, in multiple industries and geographies. These relationships support our ability to identify and evaluate exceptional candidates for every appointment.
We help shape organizations through a combination of research, executive search, cultural & leadership assessment, and other talent advisory services. The firm was founded in 2011 and currently, includes 6 partners and over 28 consultants in 4 cities. The firm's headquarters are located in Houston and it has offices in Guadalajara, Monterrey, and Mexico City with partner firms in New York, Boston, Chicago, Australia, Belgium, Brazil, Canada, Chile, China, Denmark, Finland, France, Hong Kong, Italy, Germany, Netherlands, New Zealand, Norway, Poland, Russia, Spain, Sweden, Switzerland, Turkey, and United Kingdom. We know where to find the executives you need and how to attract top talent to your organization. Our approach to executive search is based on a thorough understanding of the strategic, cultural, financial and operational issues our clients face. Our executive search engagements are targeted and focused on the specific requirements of the position including industry and functional experience, skills, competencies, cultural fit, and leadership style. Our process is rigorous. We take a disciplined and structured approach to identifying potential candidates that meet the position requirements including subject-matter, functional and regional expertise. We use our high-level professional networks, industry knowledge, and internal research resources to achieve results in every executive search engagement.