en-US
The organization-shaping firm
We maintain close ties to outstanding leaders and talent in multiple industries and geographies.
Geographies
The firm's headquarters are located in Houston and it has offices in Guadalajara, Monterrey, Mexico City, and New York with partner firms in Australia, Belgium, Brazil, Canada, Chile, China, Denmark, Finland, France, Hong Kong, Italy, Germany, Netherlands, New Zealand, Norway, Poland, Russia, Spain, Sweden, Switzerland, Turkey, and United Kingdom.
Global
Sectors Served
We are involved and deeply rooted in our respective industries.
Clients
If you wish to contact us about a any of our client services you may do so by calling our main numbers or emailing us at:  [email protected]
Candidates
The best way for us to keep you on our radar is to connect with us on LinkedIn. Follow our company and join our LinkedIn Networking Group to stay up-to-date on our articles and the projects we are working on. If you wish to send us your resume please email it to:  [email protected]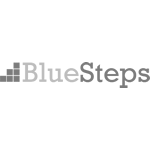 Alder Koten is a proud member of the Association of Executive Search and Leadership Consultants (AESC). The AESC is the voice of excellence for executive recruiters and leadership consultants worldwide. Learn more at www.aesc.org.
Executive candidates, increase your visibility among retained executive search firms when you use BlueSteps, a career service of the AESC. BlueSteps is designed exclusively for management-level professionals worldwide, from Director through C-suite. To learn more, visit bluesteps.com.
Offices
Houston +1 (713) 893-1630
Guadalajara +52 (33) 4170-3626
Mexico City +52 (55) 4170-3907
Monterrey +52 (81) 4170-3533